Over the past number of years, Samsung and Apple have been fighting it out over who takes the crown of 'The World's Best Smartphone'. The latest showdown between the Samsung Galaxy S21 Ultra and the iPhone 12 Pro Max has been eagerly awaited - offering a chance to see how each company's flagship phone shapes up against the other.
To put it simply, both phones are sensational.
The Samsung S21 boasts a gorgeous display, incredible camera, a frankly ridiculous battery, and it is the first phone outside of the Note series to support the S Pen.
The latest iPhone is, unsurprisingly, a world-beater as well. Its camera is up there with professional photography and videography gear, and it offers lightning-fast performance across the board.
But few of us can afford to have both phones! So which flagship smartphone is best overall, and which one suits you the best? Read on to find out how they compare and which one you should splash out on.
Price
Despite dropping the price by £50 compared to the S20 ultra, the Samsung S21 still comes out at a hefty £1,149. While the iPhone 12 is hardly a budget option, its starting price of £1,099 gives it a slight 'budget-friendly' edge on Samsung by £50.
If you want to upgrade for more storage, however, Samsung comes out on top. It only costs £50 to upgrade to the 256Gb version compared to £180 for the iPhone, and the 512Gb model is £1,329, £70 cheaper than the equivalent iPhone.
Result: Too close to call.
Design
Samsung has smoothed the contours and merged the camera into the back of the phone to create smooth lines, but the S21 is still a behemoth. It is noticeably taller, wider, and heavier in the hand than the iPhone.
Both models offer great colour choices, with silver, black, navy, titanium, and brown for Samsung, and silver, graphite, gold, and blue for the iPhone.
The iPhone 12 boasts a Ceramic Shield display which is more durable than Samsung's Gorilla Glass, and it has an IP68 water resistance rating of up to 6 metres, easily defeating Samsung's measly 1.5-metre rating.
Result: the iPhone 12 Pro Max nabs the crown on size and durability.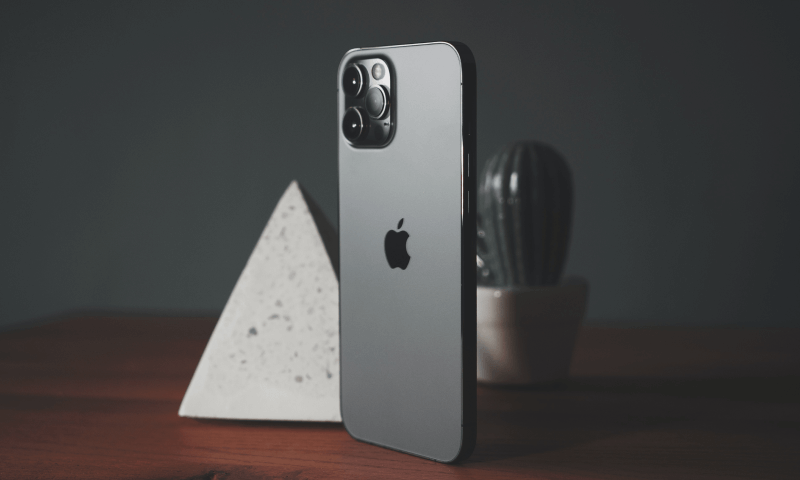 Display
This is where Samsung has put in the work, and it really shows. The S21's adaptive AMOLED display scales its refresh rate from 10Hz up to a whopping 120Hz, leaving the iPhone behind at 60Hz. This helps with scrolling and game performance.
The S21's screen is sharper, too, with a resolution of 3200 x 1400 compared to the iPhone's 2778 x 1284. Samsung also registers a higher brightness reading than the iPhone 12 Pro Max.
Result: Samsung S21 Ultra wins on points.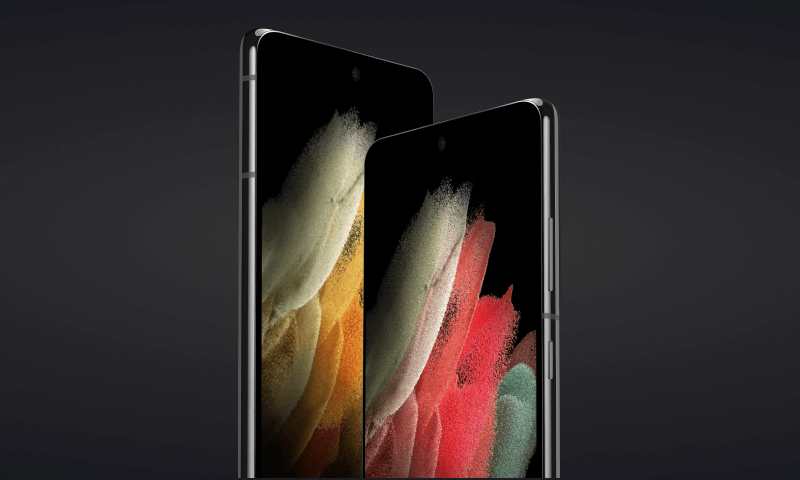 Cameras
The Galaxy S21 Ultra offers four rear lenses - a 108MP camera, a 12MP ultra-wide camera, and dual 10MP telephoto lenses offering 3x and 10x optical zoom.
The iPhone 12 Pro Max offers a main 12MP sensor, a 12MP ultra-wide camera, and a 12MP telephoto zoom lens with 2.5x optical zoom.
Both camera setups are excellent. The Galaxy S21 offers a far better zoom, while the iPhone 12 wins in low light and for portraits.
For general photography, the iPhone just about comes out on top due to the more natural, warmer shades it produces on a regular basis.
Result: Both exceptional, but the iPhone shades it.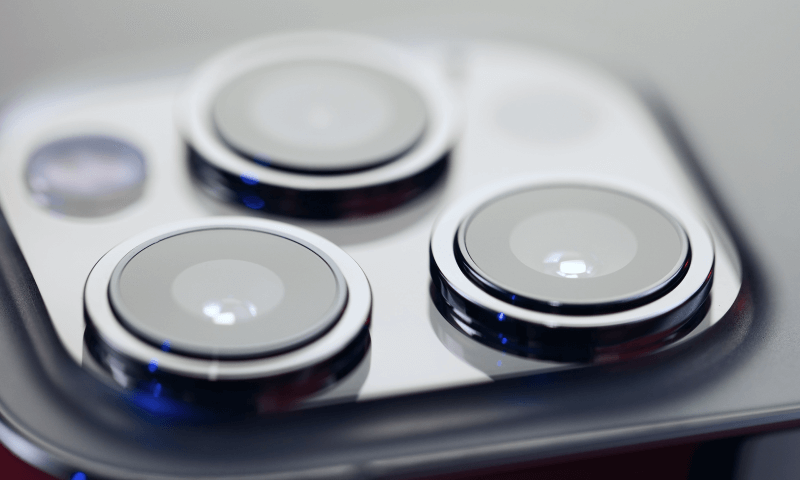 Performance
Samsung's Snapdragon 888 chip and 12Gb of RAM are super-fast, but the iPhone's incredible performance still sees it come out on top.
In synthetic tests, the iPhone hit 4,100 on multi-core and 1,600 on single-core, beating Samsung by 660 and 477 respectively.
In the real world, the iPhone is noticeably faster, particularly when it comes to video editing.
Result: iPhone is a clear winner.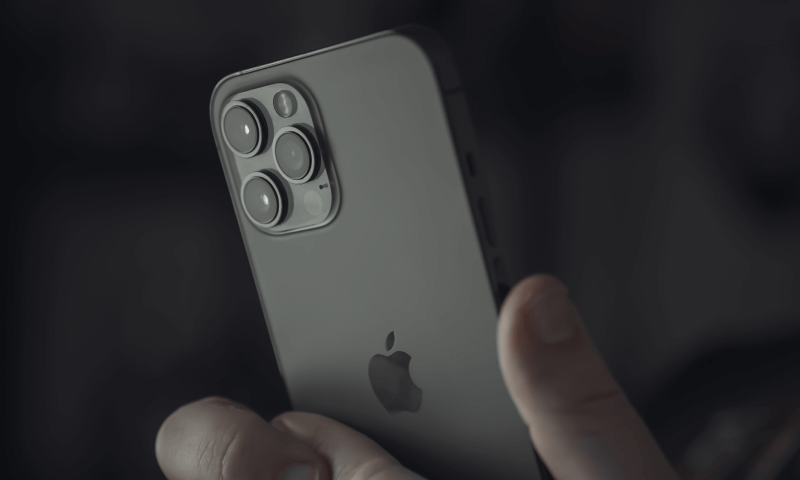 5G
With the data available so far, it looks as though the Galaxy 21 Ultra is able to offer significantly faster 5G internet speeds than the iPhone 12, probably due to its heavyweight X60 Qualcomm modem. In tests carried out by various network providers, including T-Mobile, Samsung was comfortably faster by around 50Mbps when it came to download speeds.
Result: Samsung S21 comes out on top for download speeds.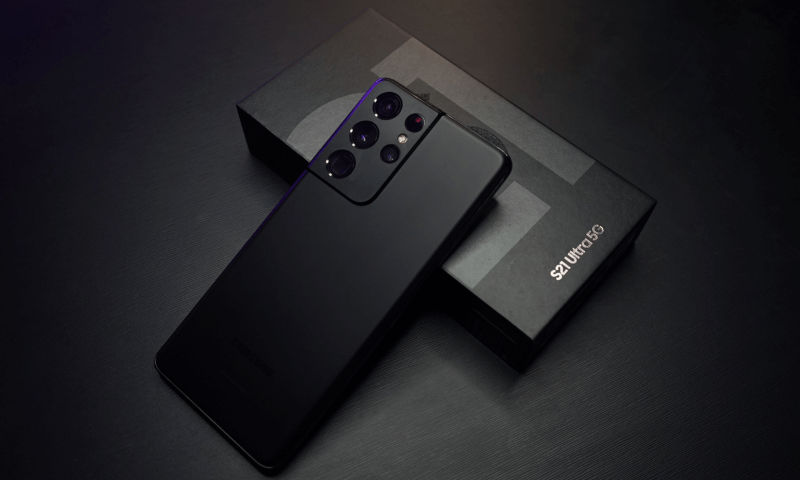 Battery
Samsung's impressive 5,000 mAh battery gives it some serious endurance, lasting nearly 11.5 hours when fully charged. The iPhone comes in just shy of 11 hours.
Both phones allow fast charging, although neither come with fast chargers as standard. The S21 charges slightly more rapidly than the iPhone 12, getting up to 56% in half an hour compared to the Apple model's 47%.
Result: Samsung wins on battery life.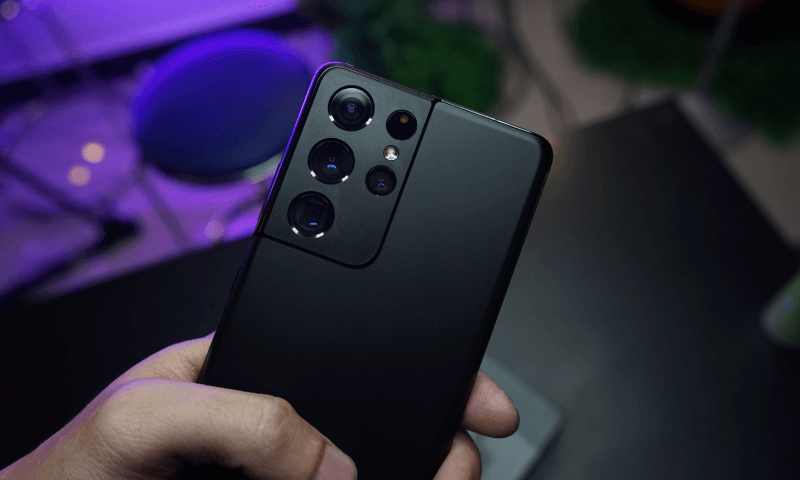 Software and features
The iPhone 12 Pro Max comes with iOS 14 and boasts a host of neat new features. The OS design is slick and user-friendly, and new widgets will help organise your apps and messages.
The Samsung S21 Ultra comes with One UI 3.0 and Android 11. It also offers new widgets that make your phone experience simpler and more intuitive, as well as exciting upgrades to the camera. Most importantly, the S21 supports the S Pen, the first non-Note phone to do so!
Result: The S Pen brings it home for Samsung.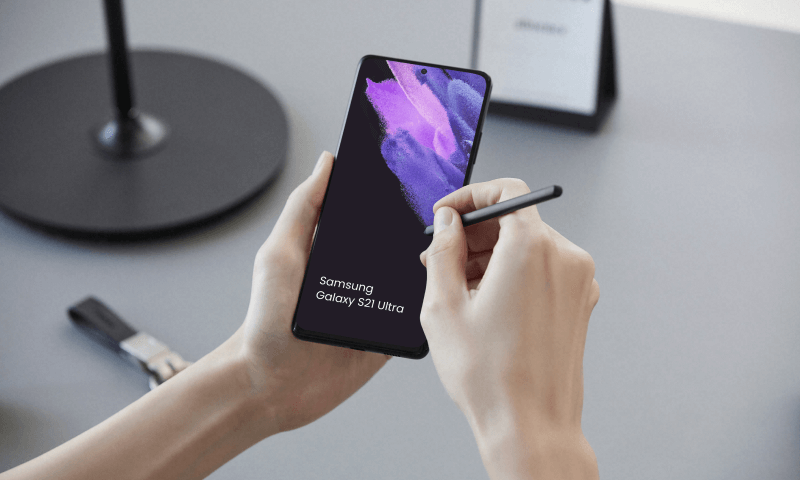 Overall
Both the iPhone 12 Pro Max and the Samsung S21 Ultra are fantastic phones - they represent two genuinely exceptional flagship products for both brands. The competition between the two has never been so close, but for us, the iPhone still just edges out its rival thanks to its superior design and performance.